Read What People Think About Lake County Contractors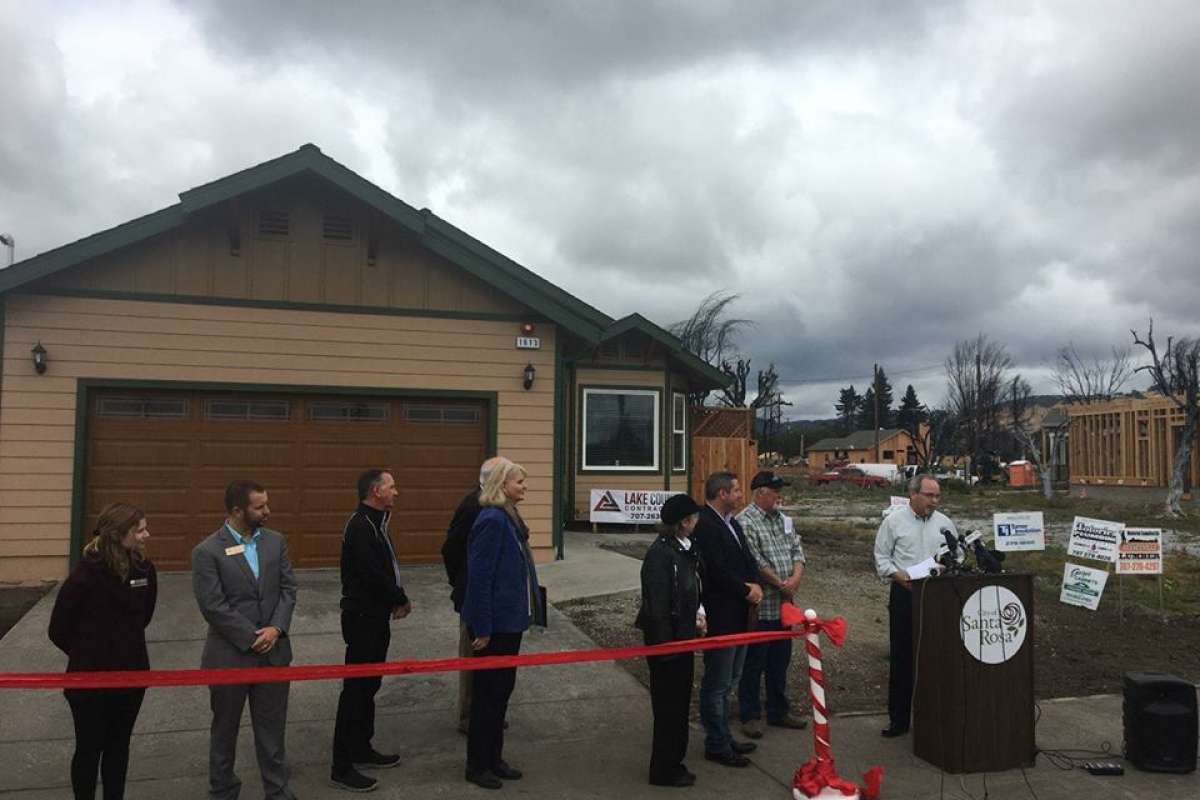 A sign of rejuvenation has sprung up in Coffey Park. It is brown and green and new, with gleaming windows and freshly polished doorknobs. It is the first home to be rebuilt after the North Bay fires devastated the Santa Rosa neighborhood last year.
The city of Santa Rosa celebrated the completed Kerry Lane house with a ribbon-cutting ceremony on Friday. Its owner, Dan Bradford, moved in that morning.
More than 2,000 homes and structures were destroyed across the North Bay when wildfires broke out in early October. Coffey Park was particularly hard hit, and aerial images of the destroyed neighborhood became a national symbol of the devastation wrought by the firestorm.
Sonoma County suffered by far the greatest destruction from the fires: 3,963 homes were destroyed and 7,766 suffered damage, which together accounted for $2.6 billion in property losses.
Rebuilding has been a slow, arduous process for those who lost their homes in the tragedy.
"Little did I know when I left here on October 9, it would take me eight months to get back in," Bradford told ABC7. He lived in a small rental while awaiting the completion of his house and the securing of funds needed for construction, which began in December.
Bradford was luckier than some. The fires did not contaminate his home's original foundation, whereupon his new house sits. Everything else is brand new.
State Assemblymember Marc Levine, who represents Marin and southern Sonoma counties and attended the Friday celebration, said Bradford's house "is among many milestones we will celebrate as a community in the coming years."
More than 160 homes are currently under construction in Santa Rosa.
Kathleen Pender, a San Francisco Chronicle columnist, contributed to this report.
Michelle Robertson is an SFGATE staff writer. Email her at [email protected] or find her on Twitter at @mrobertsonsf.